Battlefield Journey offers bespoke guided cycling and walking tours of the battlefields of Northern France and Belgium. Ideal for leisure cyclists and weekend walkers who have an interest in the events of the 20th century and who are keen to leave the coach or car behind.
Cycling no more than 30 miles a day, walking about 10 – 12 miles a day there are plenty of opportunities to take in all the sites, enjoy a leisurely lunch and discuss with our expert guides the significance of what you see.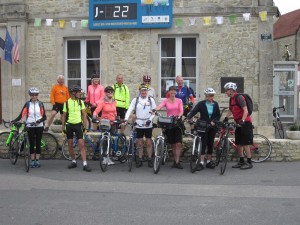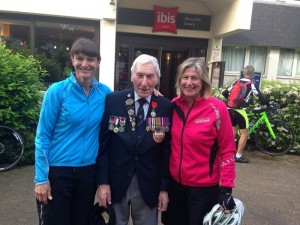 Our cycling tours concentrate on 4 areas;
The Ypres Salient and Passchendaele in Belgium
The Somme in France
The Normandy landing Beaches
The Western Front from Ypres to Amiens
Cycling tours typically take place midweek, from May to October.
Walking really doesn't get any better than in the rolling countryside of the Somme, the quiet tracks around Ypres or along the spectacular coastline of Normandy.  Our walking breaks can be organised to fit in with your requirements.
Walking tours focus on 4 areas
Ypres in Belgium
The Somme in France
D Day Landing Beaches in Normandy.
Alternatively try one of our shorter, historically themed London Walks, typically lasting 2 – 3 hours.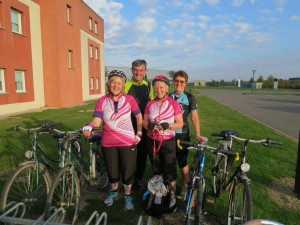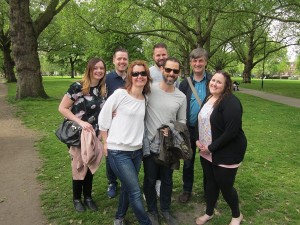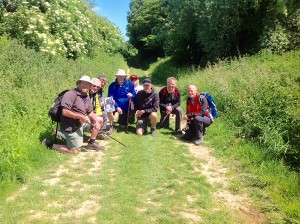 For both walking and cycling breaks we stay in comfortable 3 or 4 star hotels where you can relax in comfort and enjoy a well-earned rest as you reflect on the sites you have seen during the day.
"Thank you for a wonderful week of cycling while discovering so much that I just didn't know before. I enjoyed it all, and your extensive knowledge and anecdotes brought this amazing piece of our recent history to life. I'm looking forward to the next tour which, fingers crossed, I hope we'll do with you next year." Pat Bleasby, East Horsley U3A, Surrey
Normandy Cycling Tour, June 2016
"Would highly recommend this tour for those that are interested in the history of the Great War, it is a fabulous live history lesson and just being there it is easy to imagine the conditions and hardship soldiers endured. Thanks to Andrew his knowledge of the area and its history it made an extremely enjoyable tour." Lyn Hatch, Norwich
Walking The Somme, May 2016
For more information on any of our battlefield tours or our London walks please visit www.battlefieldjourney.com
Alternatively email us on info@battlefieldjourney.com or telephone 01525 851277